Who doesn't love coloring? Local real estate expert
Lin Storer
has teamed up with illustrator Or Oppenheimer and writer J. Clara Chan to create an amazing coloring book featuring the best-hidden gems that the Bay Area real estate and its surroundings have to offer.
Whether you're a local who has been missing out or a new potential resident looking at the Bay Area homes, this is a great way to explore the vibrant area. This coloring book isn't just for kids, it has a lot of great information about the area's history and the beautiful spots you may be missing.
Our favorite Bay Area spots featured in the coloring book!
Pulgas Water Temple — 56 Canada Road, Redwood City, CA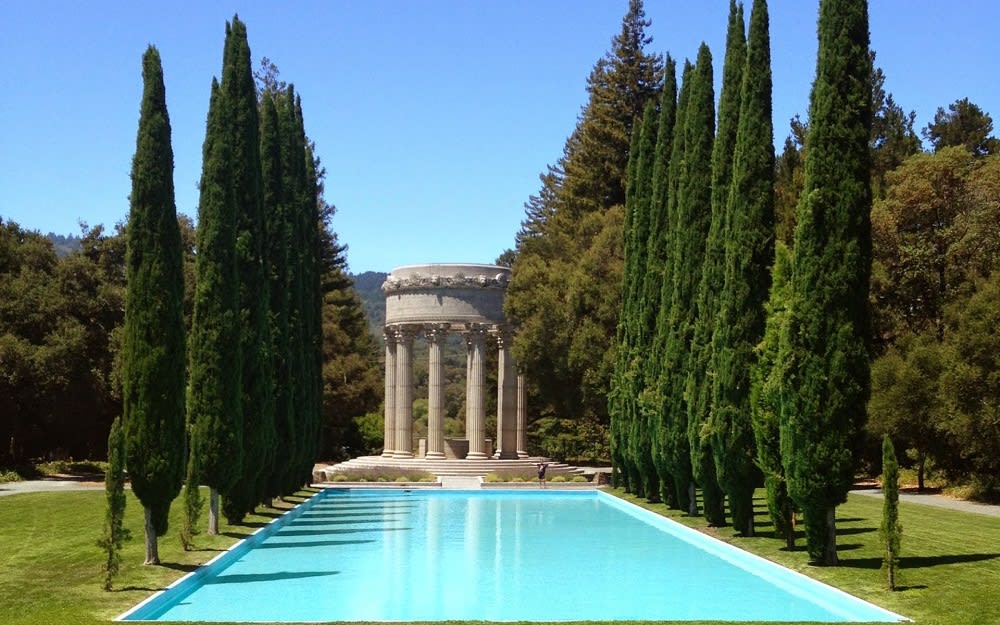 In 1934, residents of San Mateo County real estate were astounded by the sound of rushing water.
Pulgas Water Temple
is a monument to modern engineering, celebrating the water flowing from the Hetch Hetchy in Yosemite all the way to the Crystal Springs Reservoir. The project took over 20 years and $102 million to build (approximately $2.2 billion in today's currency) and was designed to provide safe, clean drinking water for the residents of local San Mateo County real estate and all of the Bay Area.
Today, visitors can freely come to the Pulgas Water Temple and enjoy a brief moment of serenity and nature. The Pulgas Water Temple offers a reflection pool, old-growth cypress trees, and a gorgeous stone structure. If you stand still, you can hear the water underneath the path flowing from Yosemite National Park.


The coloring pages for this location feature the reflection pool, the cypress trees that line it, and the original stone monument to the waterway.

Filoli — 86 Canada Road, Woodside, CA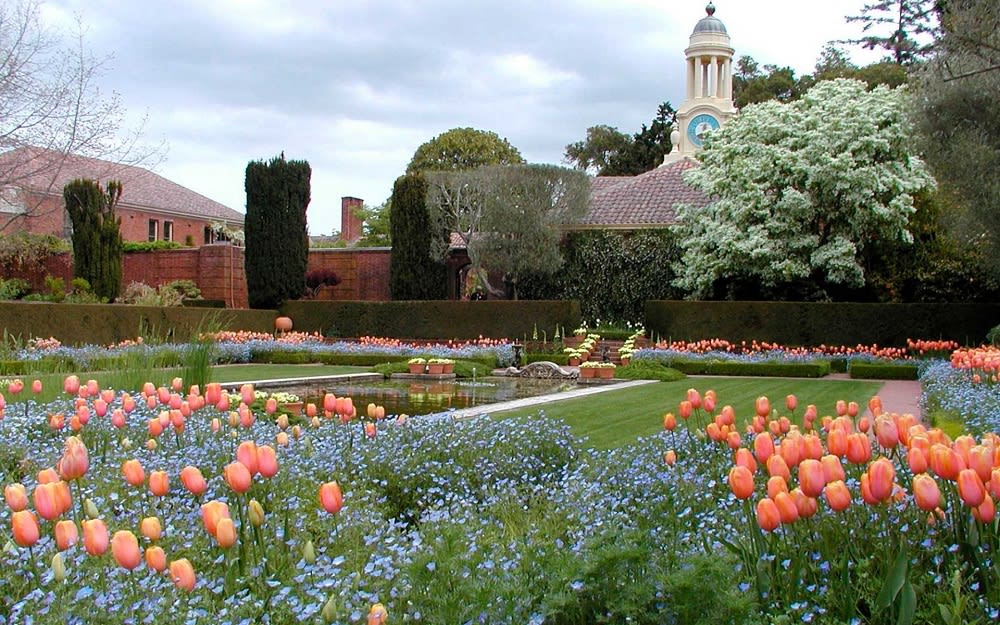 This is truly a taste of paradise hidden among San Mateo County real estate.
Filoli Gardens and Estate
includes a historic mansion, 15 acres of botanical gardens filled with local flora, and nearly 100 original, unique garden art and objects. The gardens also have approximately 250 fruit trees,
many containing endangered or rare
varieties of native fruits.
This gorgeous estate was originally built in 1917 and was donated to a trust in 1975 to preserve the gardens and grounds. Now you can walk through Filoli, take a tour of the 54,000 square foot home, and grab a coffee or tea at the cafe. It's a wonderful way to spend an afternoon in the sun!


The pages for Filoli feature the front of the estate with the gorgeous trees and gardens surrounding it.

Pigeon Point Light Station — Pigeon Point Road, Pescadero, CA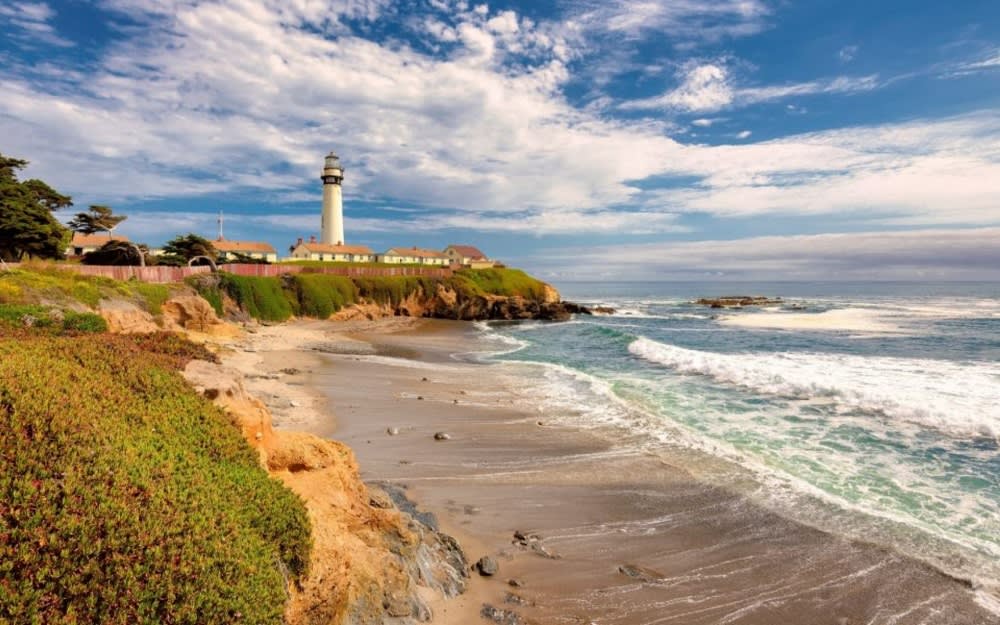 Photo courtesy of California Beaches
San Mateo County real estate is known for its ocean views and gorgeous beaches — the
Pigeon Point Light Station
offers all of these features and so much more. At 115 feet tall, it's one of the largest lighthouses in the United States and has been in use since 1872.
This historic lighthouse makes the perfect afternoon on the beach. Spend some time walking around the lighthouse and marveling at its size before walking a short distance to the public beach and observing the wildlife. The surrounding beach area offers active ocean life, like whales and dolphins, which you may not find at busier beaches. There are also approximately 50 species of birds that call the area home, and tide pools are great for seashell hunting.


This is an essential visit for any San Mateo County real estate owner who wants to feel like a local, even if you haven't been in town very long.


The pages for this lighthouse are some of the most intricate in the entire book, featuring the lighthouse itself, the surrounding cliffs, and a beautiful sky.

Hakone Gardens — 21000 Big Basin Way, Saratoga, CA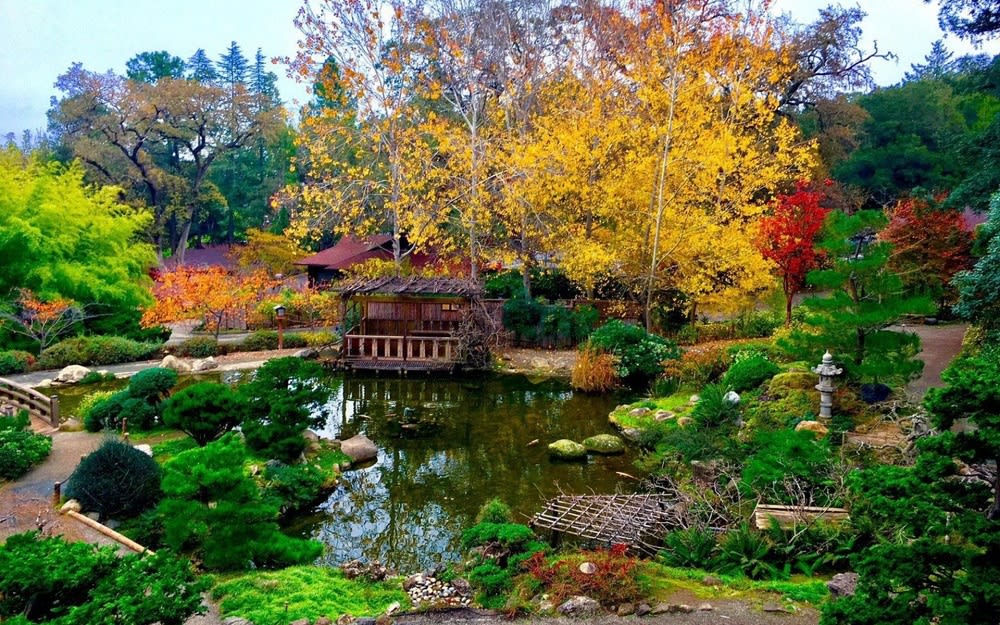 Photo courtesy of Spacebase
If you have ever wanted to step out of California and into Japan,
Hakone Gardens
is for you. This gorgeous 100-year-old garden is nestled among some of the most desirable Santa Clara County homes in the area and features 18 acres of native Japanese flora.
There are several buildings on the property, and visitors are encouraged to sit and reflect, enjoying the stillness and quietness they often can't find in their busy lives. The Cultural Exchange Center is a modified 19th-century Kyoto tea merchant's house shipped from Japan that regularly houses large exhibits featuring Japanese culture.


If you're living in the surrounding Santa Clara County homes, be sure to check back often — there are
regular rotating events
with new activities to experience.
The pages for Hakone Gardens feature a delicate wooden bridge over a pond filled with koi and native Japanese trees surrounding it.

Montalvo Arts Center — 15400 Montalvo Road, Saratoga, CA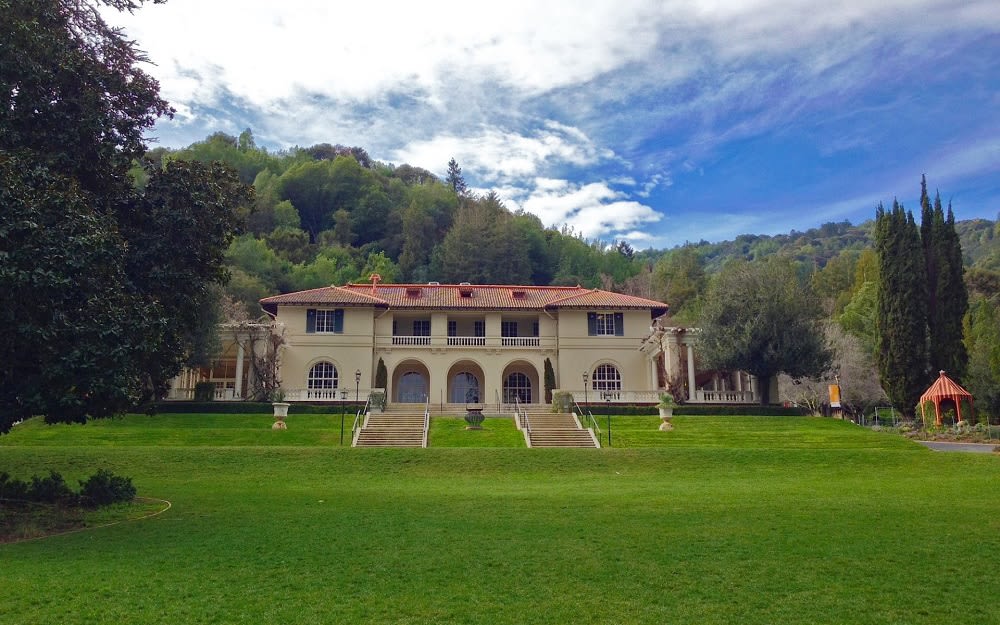 Photo courtesy of Visit San Jose
Built in 1912 by a former San Francisco mayor and U.S. Senator, the
Montalvo Arts Center
offers a unique blend of artistry and tranquility enjoyed by every visitor. This isn't a small building with a local theater or artwork created by local artists. The center itself is located on 175 acres of gorgeous woodland, with extensive hiking trails and well-maintained gardens.
The Montalvo Arts Center is open 364 days a year for those in the surrounding Santa Clara County homes to enjoy and features movies and live music during summer evenings. They also offer a residency program for traveling artists and students to experience the culture and life in the Bay Area.


The Montalvo Arts Center is the perfect retreat for surrounding Santa Clara County homes and their residents.


The pages for the Center feature the inside courtyard with a fountain and the signature archways found at the building's entryway.
Want to learn more?
This was only a small selection of what this lovely book, featuring the best of the Bay Area, has to offer. If you're interested in seeing more or are ready to move into local Bay Area homes, be sure to contact
Lin Storer Team
. Lin has been working in the area as a realtor since 1986 and knows everything there is to know about local real estate and the surrounding areas. If you're looking for an expert eye or just some great coloring while you explore,
contact Lin Storer Team
today.